S10
Lines: Agrícola, Construção civil, Industrial, Rodoviária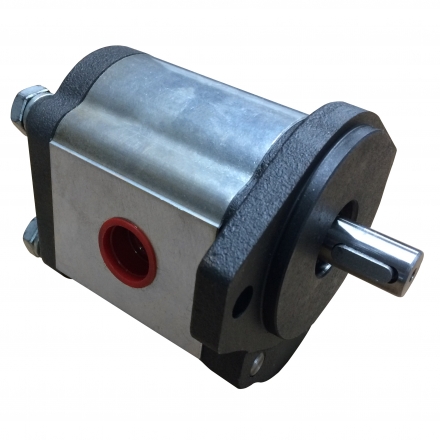 DESCRIPTION
The S10 pumps are synonymous with high performance and efficiency and high operating pressures. With reduced size and low weight in relation to the transmitted force, its construction is composed of main body in aluminum alloy and multiple rotor of gears with sliding bearings, allowing hydrostatic compensation.
REQUEST QUOTE
DOWNLOAD OUR FILES:
DOWNLOAD OUR CATALOG
PERFORMANCE DATA
When you think about light equipment and hard work.
| | | | | | | | | | | | |
| --- | --- | --- | --- | --- | --- | --- | --- | --- | --- | --- | --- |
| Parâmetro | Unidade | | | | | | | | | | |
| Tamanho Nominal | TN | 2 | 4 | 6 | 8 | 11 | 14 | 16 | 19 | 22 | 26 |
| Deslocamento Volumétrico | cm³/rot | 2,5 | 4 | 5,6 | 8,1 | 11,2 | 14,2 | 16,3 | 19,4 | 22,7 | 26,4 |
| Deslocamento Volumétrico | in³/rot | 0,15 | 0,24 | 0,34 | 0,49 | 0,68 | 0,87 | 0,99 | 1,18 | 1,38 | 1,61 |
| Pressão Máxima Contínua | bar | 250 | 250 | 250 | 250 | 250 | 250 | 230 | 210 | 160 | 110 |
| Pressão Máxima Intermitente | bar | 280 | 280 | 280 | 280 | 280 | 280 | 350 | 230 | 180 | 130 |
| Pressão de Partida | bar | 300 | 300 | 300 | 300 | 300 | 300 | 300 | 250 | 200 | 150 |
| Pressão Máxima | rpm | 4000 | 4000 | 4000 | 3800 | 3500 | 3000 | 3000 | 2800 | 2500 | 2200 |
| Rotação Mínima | rpm | 600 | 600 | 500 | 500 | 500 | 500 | 500 | 500 | 500 | 500 |
BACK