S63
Lines: Agrícola, Construção civil, Industrial, Rodoviária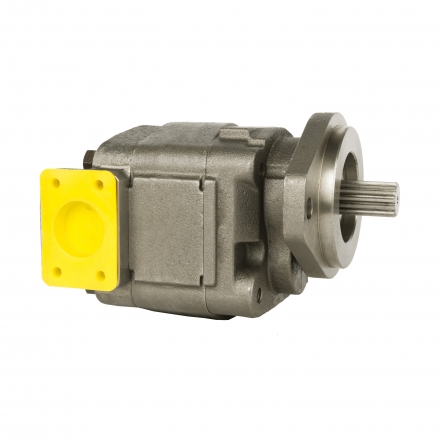 DESCRIPTION
Series S63 hydraulic-oil nozzle pumps and motors are especially designed for applications that require higher pressures and rotations. They provide better volumetric efficiency, higher pressures up to 275bar and low noise. They are produced in single and multiple units, having a main body, fixing flanges and lids in segmented parts, allowing a great variety of combinations of assemblies.
REQUEST QUOTE
DOWNLOAD OUR FILES:
DOWNLOAD OUR CATALOG
PERFORMANCE DATA
When you think about light equipment and hard work.
Parâmetro
Unidade
Tamanho Nominal
44
59
74
89
103
118
133
148
Deslocamento Volumétrico
cm³/rot
44,3
59,0
73,8
88,5
103,3
118,0
132,8
147,5
in³/rot
2,7
3,6
4,5
5,4
6,3
7,2
8,1
9,0
Pressão Máxima Contínua
bar
245
225
210
Pressão Máxima Intermitente
bar
275
265
245
255
Rotação Máxima
rpm
2400
Rotação Mínima
rpm
500
BACK