S05
Lines: Agrícola, Construção civil, Industrial, Rodoviária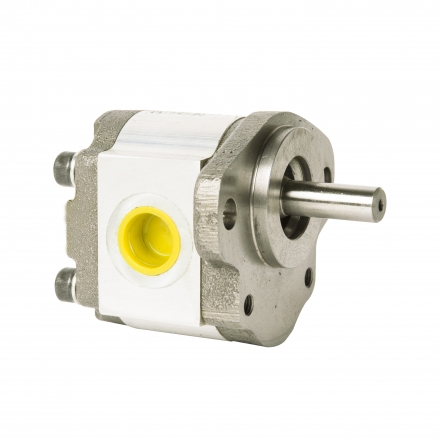 DESCRIPTION
Series S05 of hydraulic-oil pumps and motors are synonymous of high performance and efficiency, presenting low noise levels and high operating pressures. Having reduced size and low weight with respect to the transmitted power, its construction comprises a main body in aluminum alloy and multiple rotor of gears with sliding bearings, allowing hydrostatic compensation. Series S05 design of pumps and motors allows pumps to be mounted in single or multiple units, with or without ancillary valves.
REQUEST QUOTE
DOWNLOAD OUR FILES:
DOWNLOAD OUR CATALOG
PERFORMANCE DATA
When you think about light equipment and hard work.
Parâmetro
Unidade
Opções Volumétricas
Tamanho Nominal
TN
3
4
5
6
7
8
10
12
Deslocamento Volumétrico
cm³/rot
03
04
05
06
07
08
10
12
in³/rot
0,18
0,24
0,31
0,37
0,43
0,49
0,61
0,73
Pressão Máxima Contínua
bar
260
240
220
Pressão Máxima Intermitente
bar
280
270
250
Pressão de Partida
bar
300
290
270
Rotação Máxima
rpm
6000
4000
3000
2500
Rotação Mínima
rpm
500
BACK