PISTON PUMP H-K3V
Lines: Construção civil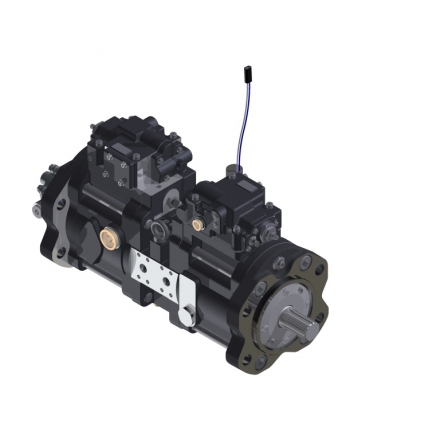 DESCRIPTION
H-K3V pumps are inclined plate piston type.
They are specifically designed to cover open circuit mobil applications where efficiency, thin control and a long service life are required.
Available with 112 cc / rev and various hydromechanical and hydraulic servos for flow control, load sensing, power, cut-off and combinations between them.
REQUEST QUOTE
DOWNLOAD OUR FILES:
DOWNLOAD OUR CATALOG
PERFORMANCE DATA
When you think about light equipment and hard work.
BOMBAS COMPLETAS K3V112
PARA ESCAVADEIRAS DE ESTEIRAS
| | | |
| --- | --- | --- |
| CÓDIGO | DESCRIÇÃO | MODELO MÁQUINA |
| P46102112001 | BOMBA DE PISTAO K3V112 - HYUNDAI | R210LC-7 |
| P46102112002 | BOMBA DE PISTAO K3V112 - HYUNDAI | R220LC-9 |
| P46102112003 | BOMBA DE PISTAO K3V112 - VOLVO | EC210B |
| P46102112004 | BOMBA DE PISTAO K3V112 - NEW HOLLAND | E215 |
| P46102112005 | BOMBA DE PISTAO K3V112 - SANY | SY215C |
BACK