S51 PLUS
Lines: Agrícola, Construção civil, Industrial, Rodoviária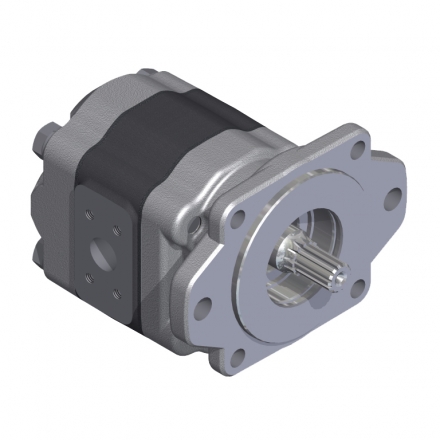 DESCRIPTION
The Hydraulic gear pumps and motors mounted with slip bushings of the S51 series are developed for many applications. They are very light, precise and efficient equipment, build to last for a long time. The S31 series can be assembled as single or multiple units. The main frame is made of a high quality iron cast and the mounting flange and rear covers are made of aluminum. It is multi application project that provides a wide range of mounting combinations.
REQUEST QUOTE
DOWNLOAD OUR FILES:
DOWNLOAD OUR CATALOG
PERFORMANCE DATA
When you think about light equipment and hard work.
| | | | | | | | | | | | | |
| --- | --- | --- | --- | --- | --- | --- | --- | --- | --- | --- | --- | --- |
| Parâmetro | Unidade | | | | | | | | | | | |
| Tamanho Nacional | TN | 21 | 31 | 42 | 52 | 63 | 73 | 83 | 94 | 104 | 115 | 125 |
| Deslocamento Volumétrico | cm³/rot | 20,9 | 31,3 | 41,8 | 52,2 | 62,7 | 73 | 83,6 | 94 | 104,5 | 114,93 | 125,38 |
| | in³/rot | 1,28 | 1,91 | 2,55 | 3,18 | 3,83 | 4,45 | 5,1 | 5,74 | 6,38 | 7,01 | 7,65 |
| Pressão Máxima Contínua | bar | 210 | 210 | 210 | 210 | 210 | 210 | 210 | 170 | 170 | 140 | 140 |
| Pressão Máxiima Intermitente | bar | 230 | 230 | 230 | 230 | 230 | 230 | 230 | 210 | 210 | 175 | 175 |
| Rotação Máxima | rpm | 2600 | 2600 | 2600 | 2600 | 2600 | 2600 | 2600 | 2600 | 2400 | 2400 | 2400 |
| Rotação Mínima | rpm | 500 | 500 | 500 | 500 | 500 | 500 | 500 | 500 | 500 | 500 | 500 |
BACK